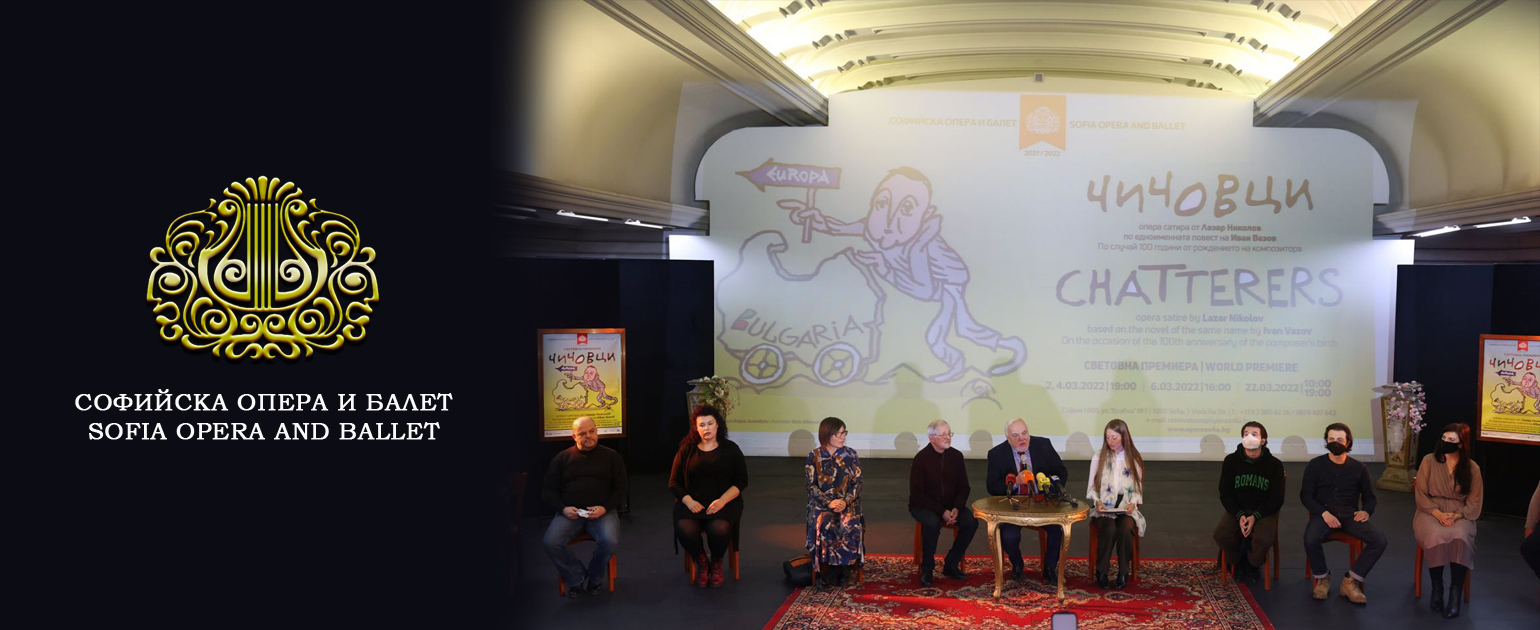 Today, 15 February at 11 h, at the Sofia Opera and Ballet took place a press conference, dedicated to the premiere of the opera-satire "Chatterers" by Lazar Nikolov.At the press conference were present journalists from different medias, the artistic cast and a part of the production team of "Chatterers". The stage director of the production, Plamen Kartaloff, told about his work on the opera and thanked the artists that already four months they have been working with devotion, with a feeling of responsibility for the new Bulgarian premiere.
Maestro Kartaloff revealed also his personal contacts with the composer Lazar Nikolov. For the stage director "Chatterers" is a congenial combination between Lazar Nikolov's music and Ivan Vazov's talent. He is convinced that this premiere will be a top in the history of the Sofia Opera.
Every new season, the National Opera stages one Bulgarian opera from our musical legacy and this way it fulfils its duty to our national memory.
The conductor Boris Spasov pointed out that not a single one of the artists during the rehearsals has ever complained that it was difficult for him or her. Each one of them had to fight with Lazar Nikolov's difficult music and be highly concentrated in direction of developing the characters. The artists expressed their gratitude to Maestro Kartaloff, who teaches them to follow not only the traditions, but to create traditions.
Plamen Kartaloff underlined at the end of the press conference that exactly now, when it is Lazar Nikolov's 100th Anniversary is as if the right time to be staged the spectacle "Chatterers". "I invited colleagues, emphasized the Maestro, to who I solely could count on and not to delay the birth for a first stage life of the opera "Chatterers" any more.