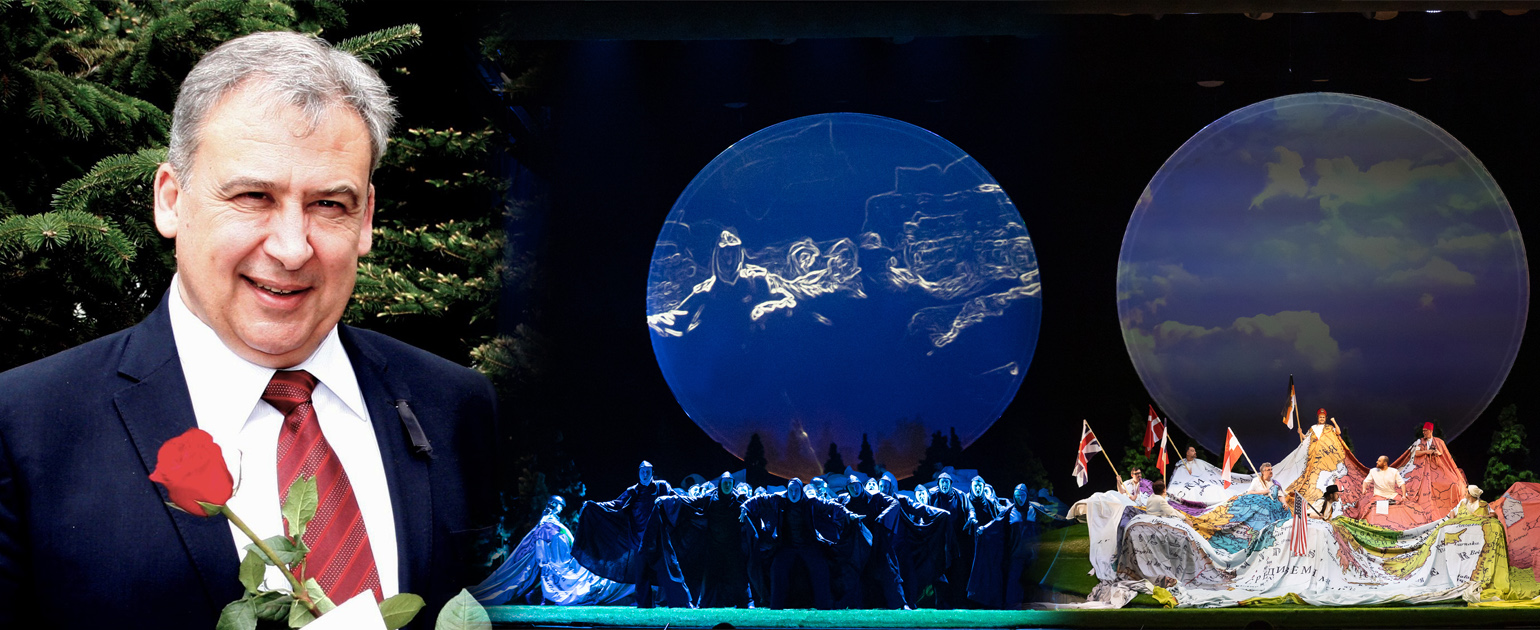 26 Mar 2022 Sofia Opera and Ballet
I would say that every work that Acad. Plamen Kartaloff stages has always been an event for me. "Chatterers" differs from other events with exceptional attractiveness and relevance at the same time. To a certain extent, this is an opera that tempts every spectator to touch the interpretation of Vazov's work. At the same time, it puts every spectator to the test, as Lazar Nikolov's music is innovative. It would be very difficult for an ordinary spectator to perceive it in its essence. And here it seems to me that is the great success of Acad. Kartaloff and for the whole team, because they managed to find the intersection between the strictly specific musical culture that one must have and the general human moral values that people profess, for to be able to understand the plot transmitted through this musical culture. Last but not least, I would like to emphasize that for me and for the people I communicated with after the spectacle, the general impression is of an exceptional symbiosis between singers, orchestra, scenography, costumes, directing, lyrics and music. Everyone gave their utmost efforts to be able to create a work not just of art, but a work that combines both art and its promotion.
We are accustomed to perceiving opera primarily as an art of music, with the exception of Wagner, in general the spectator is not familiar with other similar works for the development of an opera theatre. In this sense, the effort to present such a Bulgarian version of "Chatterers", for me is not just successful, but very contributing insofar as, again referring to Wagner's idea of opera, the construction of the present spectacle is very much following these principles.
It seems to me that an ensemble, as the whole production was built, could easily claim both a musical and a theatrical production – as a genre characteristic. The acting performance was by no means below the level of the musical performance. Even in some situations, I thought I was on the stage of the National Theatre and not on the stage of the National Opera. What is even more interesting is that there were no brightly distinguished actors, they were all in an overflowing complex performance configuration, in which no one was trying to outdo the other, the colleague, but trying to work in a team. Something that is generally difficult to achieve even in the theatre. In this sense, "Chatterers" is a great success in terms of the development of an acting and singing ensemble.
I have already mentioned that the event is very topical. Curiously, it was created before the current military situation in Ukraine and at the same time comments on each military situation in an exceptionally appropriate way. And the universal message is very strong, because it shows several layers of relations in the Bulgarian society, in our elite structure. And during the Ottoman rule, when many Bulgarians were in power, and now, obviously the elites, the top have their own ideas about their role in the social development, but when it comes to purely human relationships and reactions in extreme situations, it turns out that they are quite inferior to the common man. "Chatterers" shows very clearly the transience of the moral foundations of the society – this is a characteristic not only of that time, but also today.
It is difficult to say what Ivan Vazov would say, and also what more would say Lazar Nikolov. I personally believe that they would have a very positive attitude towards what we saw on the stage. Kartaloff has his own style and I envy him for his exceptional approach, which he constantly shows, for decades a distinctive style that is both national and global – qualities that could be worthy for any world stage. That is why it would be interesting to see the reaction of a foreign audience to the production of "Chatterers" and I wish it to the Sofia Opera and personally to Kartaloff.